Spotlight

on

Science

Did you know acne ingredients haven't changed since the '80s?  

Meet Dr. Sheilagh Maguiness, Stryke Club co-founder and board-certified pediatric dermatologist. She's the expert behind our award-winning, effective skincare for guys.  She's formulated our products using our proprietary ingredient, DermDefence Rx™ ... finally, something new that won't bleach your towels or sheets!  

DermDefense Rx™ is clinically proven to fight acne, reduce bacteria and eliminate dirt. It keeps skin clear and healthy by combining gentle surfactants (cleansers/soaps) with revolutionary ingredients that reduce bacteria and inflammation without damaging or drying your skin barrier. This is what makes us the most unique and effective acne treatment available over the counter. 
Think zit free skin that's not irritated or flakey
Learn more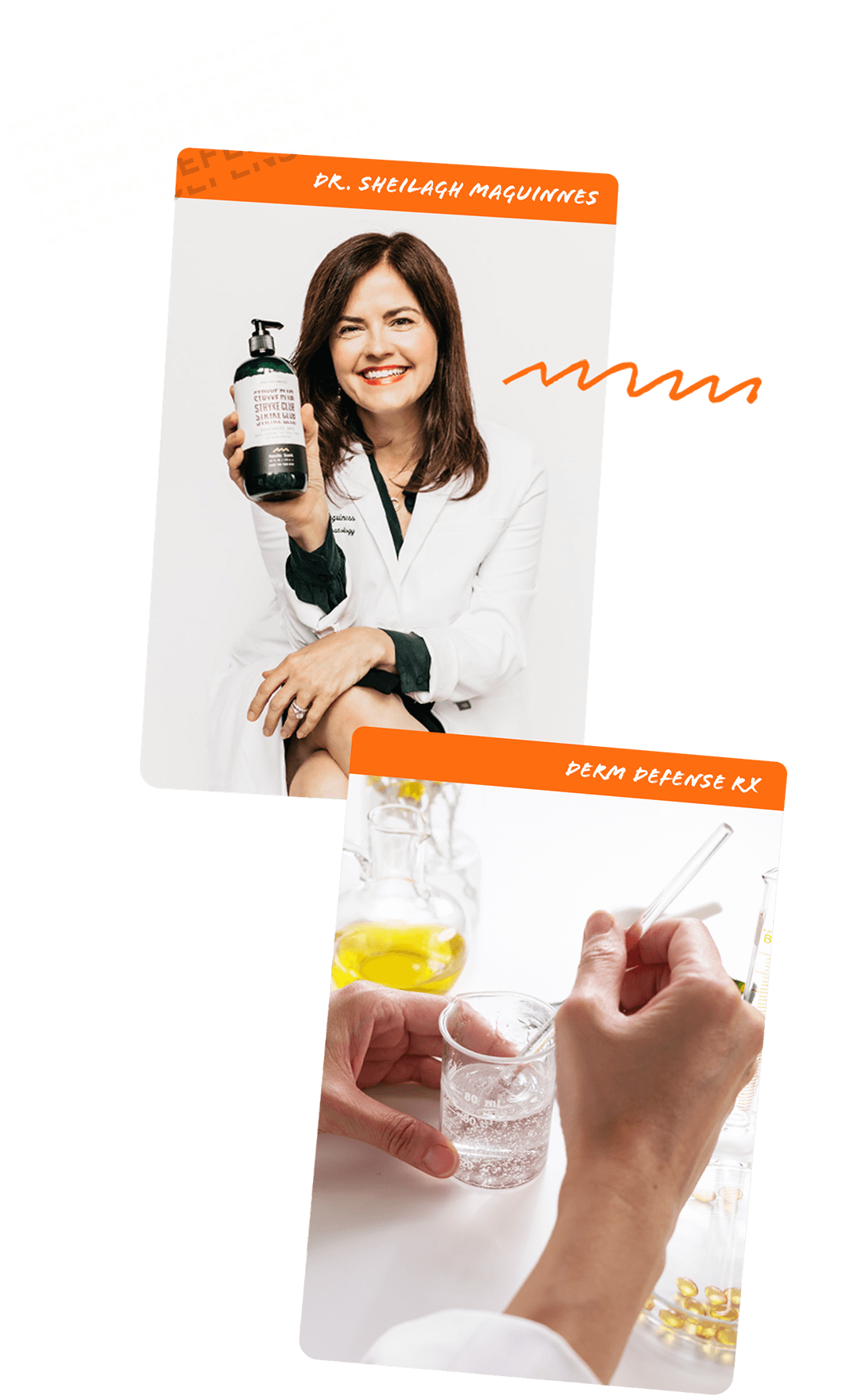 "My teenager asks for it. He really likes the wash. I've now become a subscriber to receive it regularly.
"My son loves this stuff! I've seen the effects of this product in my son's face. I never give reviews (lazy!!) but this stuff WORKS.
"My son's acne has been way less after using these products! They are fantastic.
"My mom gave me the wipes. I use them after practice. I've noticed a difference in my breakouts.
"The Stryke Stick really works. My zit went away in days.
Our results speak for themselves
Before
After
Before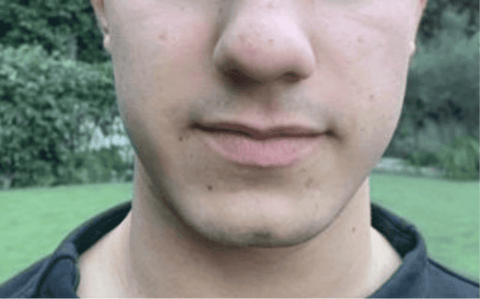 After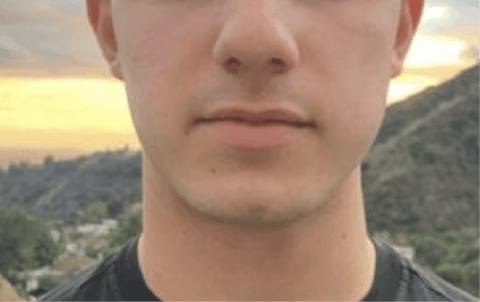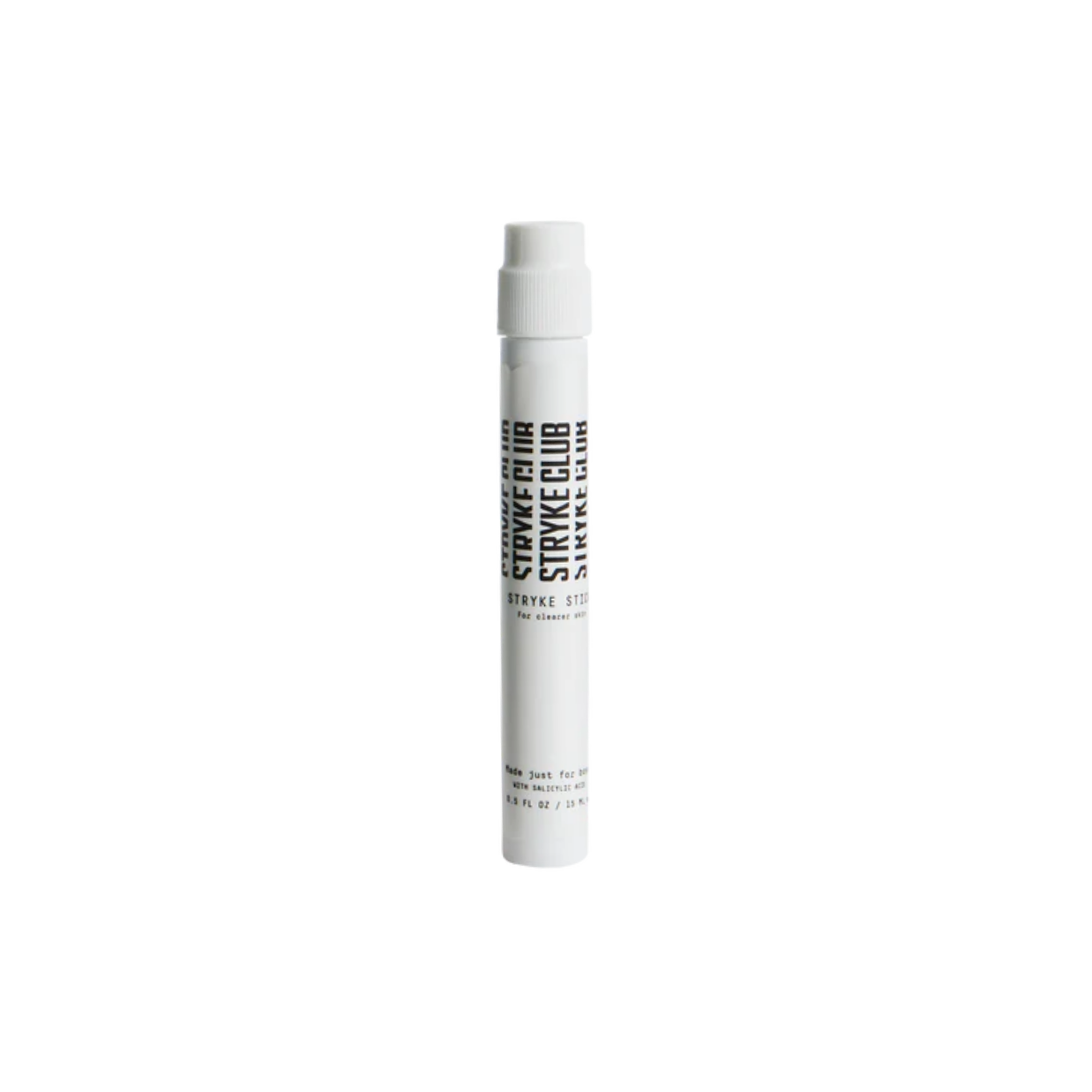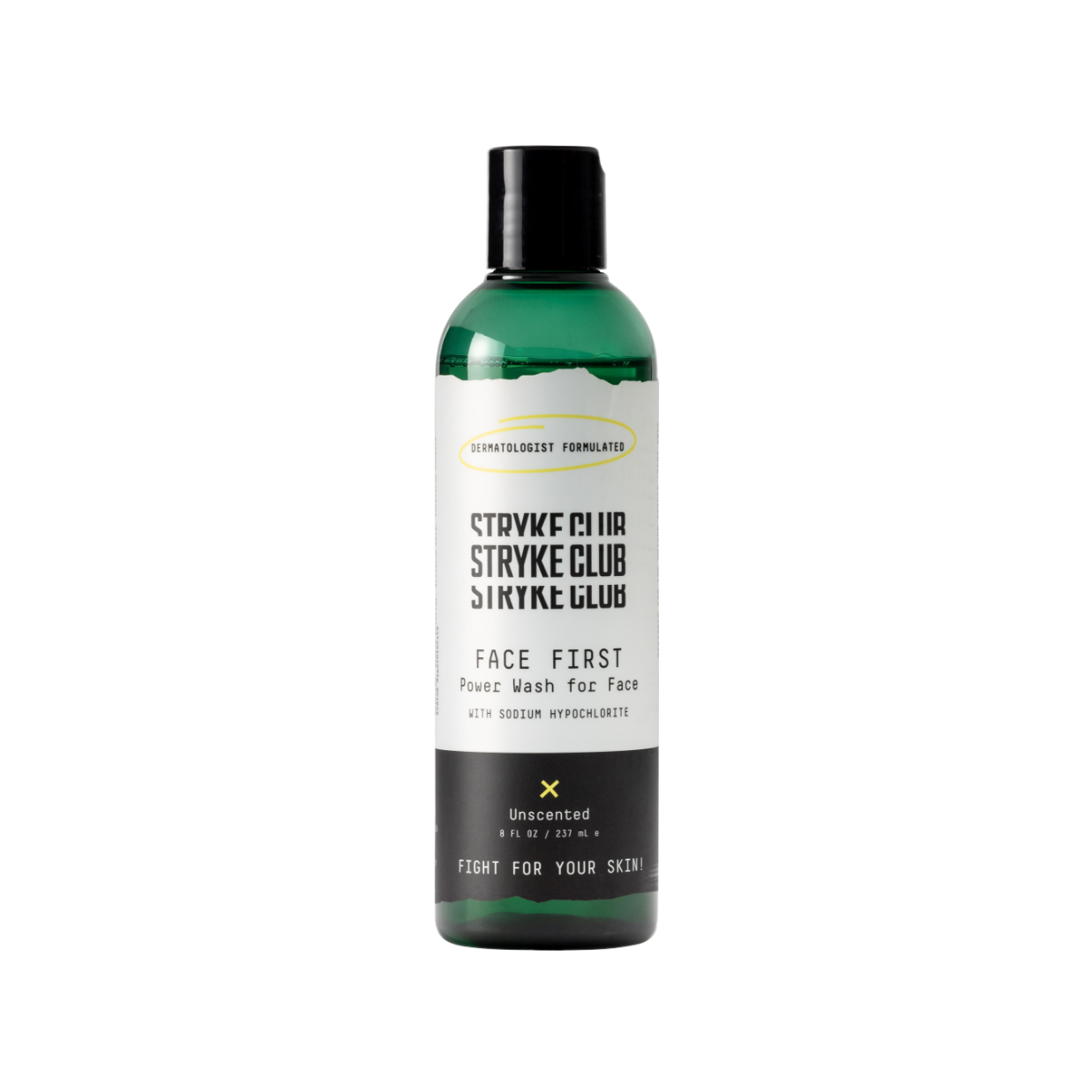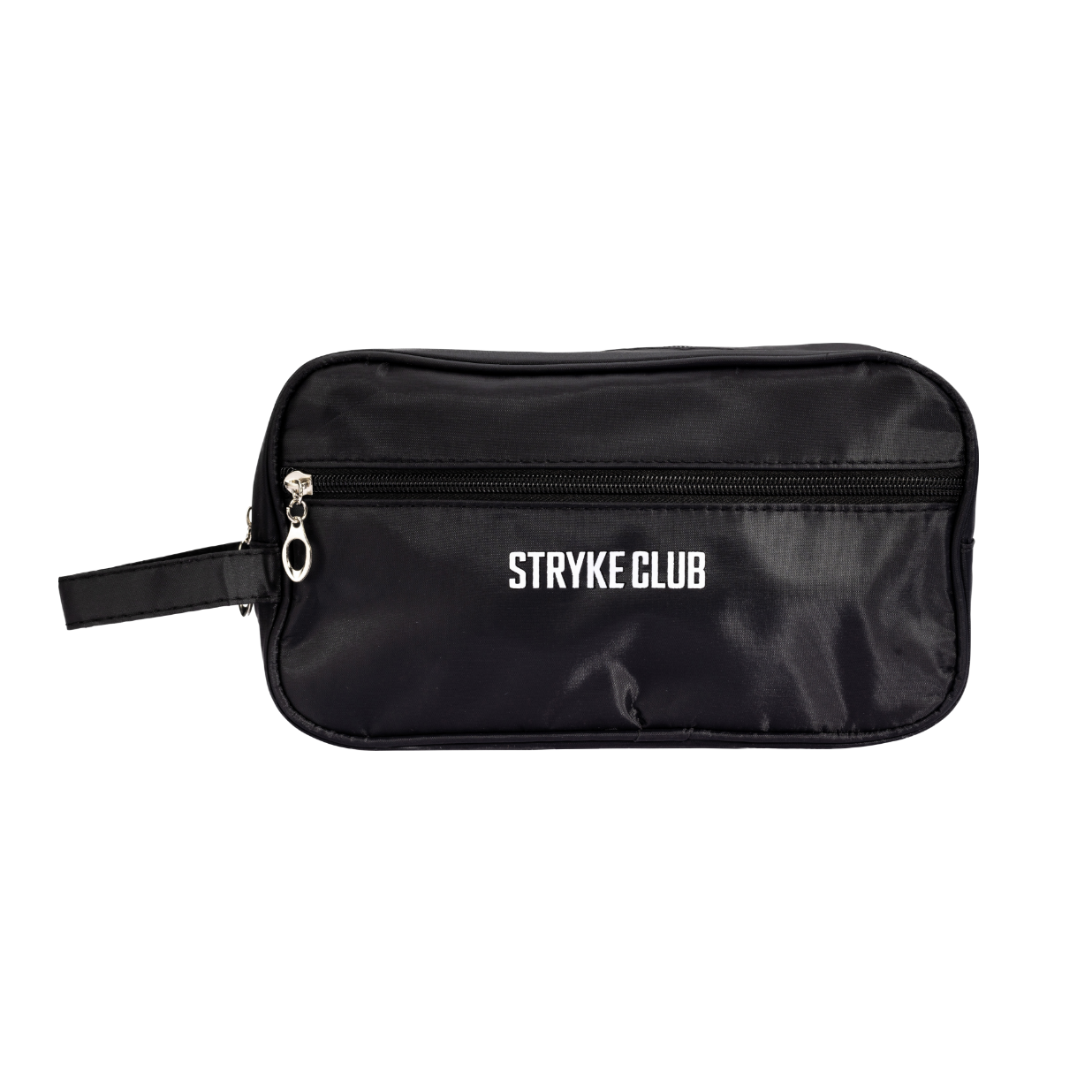 Shop for Skincare
Kits
Treatments
Cleansers
Extras
How it works
WE MAKE IT EASY
Acne-free is the vibe. We'll help you get there with maximum strength, minimum effort products that actually work 👏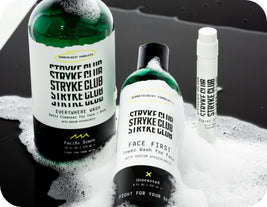 Step 1
Stock up on Stryke Club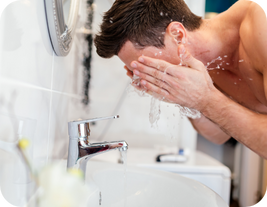 Step 2
Use As Directed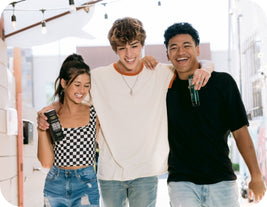 Step 3
Live Your Life.

Skincare for the guys
Before Stryke Club, guys weren't too sure about how to take care of their skin…
(did they even wash their face?!).
That's why we created Stryke Club: a simple, science-backed skincare solution made specifically for real guys. We're on a mission to help guys find effective products that work for their lifestyle—because everyone deserves to feel confident and love the skin they're in.
Our Mission
WE CARE ABOUT MENTAL HEALTH
Get your essentials plus a great carrying bag while giving back 20% to a great organization!
Shop Now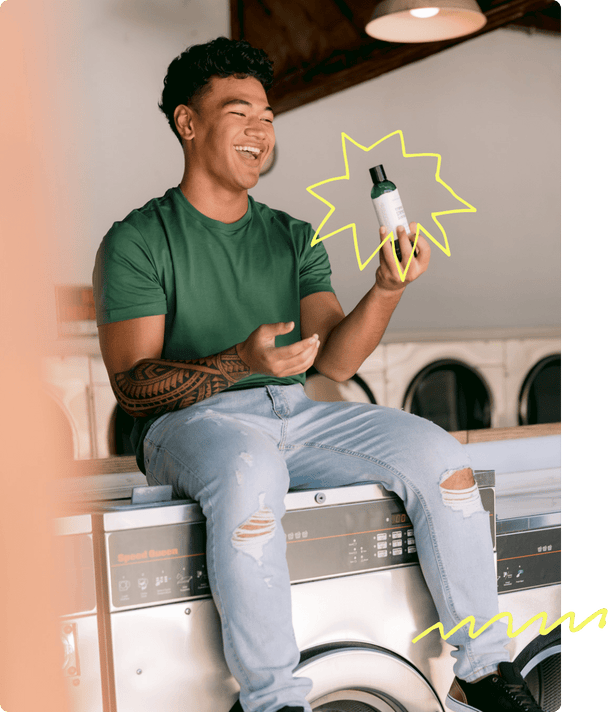 Dive Deeper into skincare
You've got questions. We've got answers. Dive deeper in discovering the why's and how's of skincare—so you can decide the best path for you.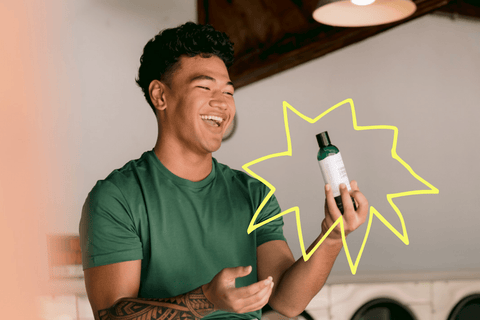 DO I NEED A PRESCRIPTION TO USE STRYKE CLUB PRODUCTS?
No. Our products are over the counter, no prescription required. Our cleansers and spot treatment contain active ingredients to help clear skin and target acne. They are specifically formulated for boys.
HOW LONG DOES IT TAKE FOR STRYKE CLUB SKIN CARE TO WORK?
Although results vary, most people see results in two weeks or less.
WHY IS STRYKE CLUB A BETTER WAY TO CLEANSE MY SKIN?
Stryke Club cleansers are formulated with an optimal blend of non-soap cleansers and preserved with sodium hypochlorite. This combination results in skin that is thoroughly clean without over-drying
HOW TO TALK TO YOUR KIDS ABOUT SKINCARE.
Talking to boys about self-care doesn't seem to be the current standard. Stryke Club was born to change this narrative. Boys need to feel confident and have a basic understanding of skincare needs. But they are also busy and need a regimen that is easy and fits in with their lifestyle. Gently open the dialogue about personal wellness and have him identify the areas where he needs to take care of himself (ie: his skin and personal hygiene.) Then, arm him with an unfussy way to start that self-care — like the Face First Cleanser, and you'll be surprised how he responds.
Get Learning